Home | More Videos | About Us | Our Advertisers | Contact | Subscribe | Donate
30sJazz.com
A daily jazz party brought to you by JazzontheTube.com
Henry recovering nicely
From bed to walker to walking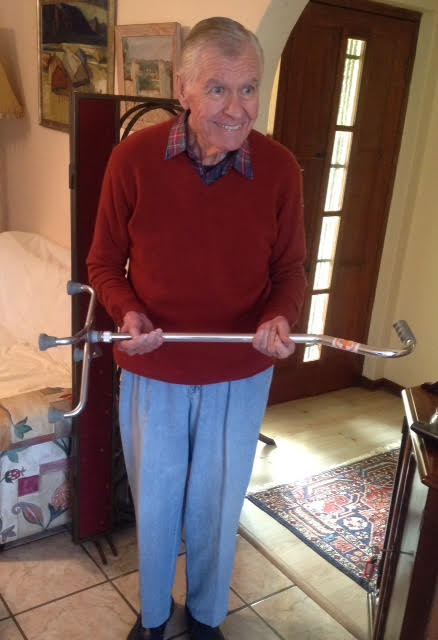 As many of your know, our good friend and host of (Swing, Sing and All That Jazz) Henry Holoway took a bad fall several months ago and broke his hip.

We are delighted to announce that Henry can now stand and walk around the house without any support whatsoever.

Thanks to everyone who wrote with Get Well wishes. They worked!

Our interview with Henry from 2014.

- Ken McCarthy
30sJazz.com
JazzontheTube.com


---


"Swing, Sing and All That Jazz"

Free audio streaming of Henry Holloway's award winning radio program

For more 30s Jazz including an archive of Golden Bandstand winner Henry Holloway's radio program "Swing, Sing and All That Jazz" you can stream the program for free - here
---
Please share your favorite JazzontheTube.com videos with your friends and colleagues

That's how we grow.

Thanks!
---
For more Henry Holloway videos, click here
See the complete catalog of
30's jazz videos
Subscribe to Jazz on the Tube
Absolutely free
Every time we post a new video,
we'll send you a notice by e-mail.